Fiber Laser
Marking & Engraving Machines
Fiber Laser
Marking & Engraving Machines
---
Top Rated
Fiber Laser Machines
Our Fiber Laser Machines are equipped with top-notch quality brand-name parts. We are constantly working on equipment improvements. And now, we are proud to present our new case with a modern design and extra useful functions.
Our fiber laser marking machines now come with the following NEW FEATURES:
- Digital Display to power controller, galvanometer, laser, LED light, and Z-Axis
- Movable circular work area LED light with adjustable light settings
- Modern QR-code design of the ventilation grill
- Z-Axis special driver with a Remote Control (optional for 60W and 100W models)
---
Our Fiber Laser Machines
are good for:
Our Fiber Laser Machines
are good for:
---
Fiber Laser Machines
Application
Fiber Laser Machines
Application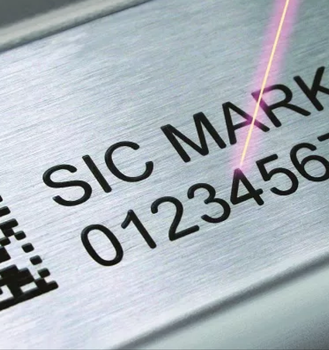 Product Codes
Firearms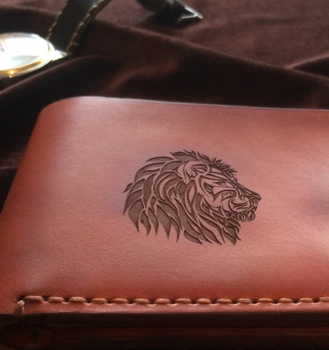 Leather Patterns
---
The Fiber Laser Marking Machine produces a laser beam by pumping a very intense light through the fiber optic cables. These fiber optic cables are doped with ytterbium which helps to release the energy in the form of photons. The photons then create a laser beam as they are exiting the fiber optic cable.
Fiber Laser Machines are primarily designed for engraving, marking, and cutting a wide variety of materials, particularly metals like stainless steel, brass, and aluminum, but also ceramics, certain plastics, and more.
Consider the specific tasks you'll be performing most frequently (e.g., engraving, cutting), the materials you'll be working with, and the volume of work. Machines vary in power, size, and additional features, so understanding your requirements will help you select the best fit. You can contact us and we can guide you during the purchase process.
The wattage of a Fiber Laser Machine indicates its power. Higher wattage machines can engrave and cut faster and deeper, but they're also generally more expensive. Choose based on your typical job requirements.
While Fiber Laser Machines are versatile, not all machines are ideal for all materials. It's essential to check the machine's specifications against the materials you intend to work with.
While these machines are designed for durability, regular maintenance such as cleaning the lenses and ensuring proper ventilation can enhance their lifespan and efficiency.
Most of our Fiber Laser Machines come with user manuals and access to online tutorials. Some models might also offer more in-depth training sessions or materials. Please check the individual product listings for specifics, or contact us for more information.
Safety eyewear is recommended when operating the machine to prevent any accidental exposure to the laser. Additionally, ensure your workspace is free from flammable materials and well-ventilated.
We offer a return policy on our Fiber Laser Machines, subject to certain conditions. Please refer to our return and exchange policy for detailed information.
Yes, for qualifying customers and businesses, we provide financing options. Please visit our financing page or contact customer service for more details.
While we provide comprehensive product videos and sample images on our website, you can also request a live demo or sample work, subject to availability.
Financial Opportunities
Financial Opportunities
Use one of our reliable partners to finance your purchase. Learn more about available options and payment terms.
Customer Support
Our excellent customer support will help you to choose the right laser marking machine for your needs.
Call us at: 212-470-7896
We will be glad to help you!